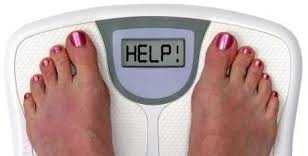 This is a blog of my quest to lose fifty pounds by Christmas. Feel free to subscribe to my blog and receive notifications when I post.
I've been putting off this post since Saturday. . .my weigh-in day. I can't avoid it. I didn't do well.
I gained weight.
I'd like to use the excuse that I plateaued or my metabolism slowed or I didn't realize French fries had so many calories. These would all be lies. I am responsible for my actions. Last week I made some bad choices and I'm paying for it. It was stupid.
There's a verse in Romans that comes to mind- 7:15 "For what I am doing, I do not understand. For what I will to do, that I do not practice; but what I hate, that I do."
When I overheat, or don't exercise, I can always come up with a reasonable sounding excuse. . .That's what it is; an excuse. I know what's right to do, but I still do wrong.
I almost didn't post, figuring I could hide behind silence. But that wouldn't be right. If I'm going to get your congrats when I lose, I need to stand up and face the music when I fail.
I covet all your prayers, and welcome your advice. Keep praying that next weigh-in will be better.